Steve Dittrich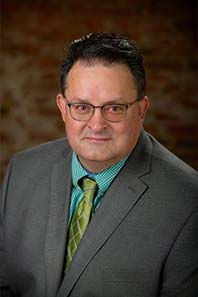 Phone: (507) 288-7365
Fax: (507) 282-9259
Email: Steve@DittrichLamers.com
Since 1999, Steven has been in private practice representing individuals in all areas of family law, including but not limited to: marriage dissolution, child custody, family support, property division, adoption, post-dissolution proceedings, and military family law. Steven has represented individuals in Minnesota District Court, Minnesota Court of Appeals, and Minnesota Supreme Court. Family Law is emotionally charged and numerous times throughout a proceeding Steven is more than a lawyer, but also a counselor, money manager, business manager, and negotiator. Steven has negotiated many agreements between parties at odds with each other, with all the associated skills that requires. Additionally, Steven drafts Wills, Powers of Attorney, and Health Care Directives. He has obtained a LexisNexis Martindale-Hubbell Peer Review Rating of Distinguished for Ethical Standards and Legal Ability. During this rating process, a District Court Judge indicated Steven is a very capable, mature attorney who has a good way of working with my family law clients in a way that defuses the often intense emotions that may be present. Also, The American Society of Legal Advocates has selected Steven as a Top 100 Family Law Lawyer in Minnesota. Additional recognitions include: American Academy of Trial Attorneys Premier 100 Trial Attorney, The National Advocates Top 100 Lawyers, American Institute of Family Law Attorneys 10 Best in Exceptional and Outstanding Client Service, and American Registry's Top Ten Percent American's Most Honored Professionals.
On June 1, 2013, after 22 years of service in the United States Army Reserve, Steven retired from military service, a rare accomplishment among United States citizens as only 0.6% of the United States population is retired military personnel. Additionally, his 22 years of military service is an example his loyalty, duty, and selfless service to a respected institution. Steven was deployed as a Civil Affairs Office to Afghanistan from 2003 to 2004 as part of Operation Enduring Freedom. Moreover, Steven conducted overseas military missions in Germany and El Salvador.
In the community, for more than 5 years, Steven was a volunteer youth athletic coach. He coached several hundred children and volunteered as many hours to youth volleyball, softball, basketball, and soccer. Steven was a volunteer attorney coach for the Rochester John Marshall High School Mock Trial team that placed second in its region. Currently, he is a mentor in the Gustavus Adolphus College Mentoring Program in Saint Peter, Minnesota counseling a college student by providing advice and guidance.
For his volunteer and pro bono service, the Minnesota State Bar Association has recognized Steven as a North Star Lawyer in providing 50 hours or more of pro bono legal services per year. Also, the Olmsted County Board of Commissioners recognized Steven's dedication to pro bono legal services.