Amber Lamers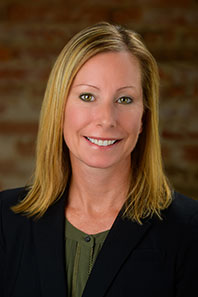 Phone: (507) 288-7365
Fax: (507) 282-9259
Email: Amber@DittrichLamers.com
While an undergraduate student at Winona State University in Winona, Minnesota, Amber's adjunct professors, who were practicing attorneys, recognized her initial legal aptitude. With their encouragement and recommendations, Amber began her legal career as a family law legal assistant for Attorney Lawrence Downing in Rochester, Minnesota. As Mr. Downing's legal assistant, Amber assisted him in complex cases involving child custody, spousal maintenance, business valuation, asset distribution, and appeals. Realizing to fully exploit her potential in a legal career, Amber earned acceptance to Hamline University School of Law in Saint Paul, Minnesota. While a law student attending classes in Saint Paul, Minnesota, with her determination and time management skills, Amber continued to successfully work more than 40 hours per week as a legal assistant in Rochester, Minnesota assisting clients through their potentially distressing family law matters.
While simultaneously a full-time legal assistant and law student, District Court Judge Joseph F. Wiener's noticed Amber's intellect and resolve, which allowed her to be a successful legal assistant and an outstanding law student. Immediately after her 2006 Hamline University School of Law graduation, Judge Wieners individually selected Amber to be his law clerk. While a law clerk, Amber researched and was exposed to all areas of the law and consistently observed litigation proceedings. Examining litigation proceedings allowed Amber to understand effective legal representation.
At the conclusion of her judicial clerkship, Amber used her experience and legal skill to develop into a successful attorney representing individuals in all areas of family law, including but not limited, marriage dissolution, custody, parenting time, child support, spousal maintenance, property division, business evaluation, paternity, adoptions, harassment orders, and orders for protection. Equally important, Amber has the talent and expertise to represent family law clients in Minnesota District Courts and Minnesota Appellate Courts. As her clients throughout Minnesota have confirmed, Amber prides herself in devoting the necessary time and energy to persuasively advocate for each client.
Amber is a member of the Family Law Section of the American Bar Association, the Minnesota Bar Association, and the Family Law section of the Olmsted County Bar Association. Amber has also been named a rising star by Super Lawyers in 2014, 2016, and 2017 as well as named a Top Woman Attorney in Minnesota in 2016. Amber is the mother of two active children and understands the balance of work and family, in addition to the stress created by any family law matter.